Corporate Updates
Accelerating the layout of nephrology specialty! Genertec Universal Medical speeds up the acquisition of specialty hospitals
Date of Upload::2023-08-23
On August 3rd, Genertec Universal Medical completed the acquisition of two hospitals, Bishida(Chengdu) Nephropathy Hospital and Haiyang Senzhikang Hospital. This marks a new stage of development for Universal Medical's specialty construction and provides strong support for its "1+N" development strategy in nephrology.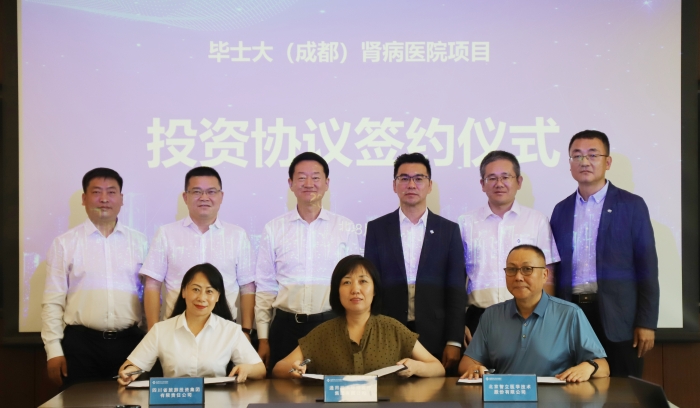 Nephrology specialty is one of the key specialty that Universal Medical is focusing on. "1+N" refers to a group-operated and chain-operated model where the nephrology specialty hospital serves as the center ("1") in different regions, and many independent satellite hemodialysis centers ("n") are established around it to create a radiating effect.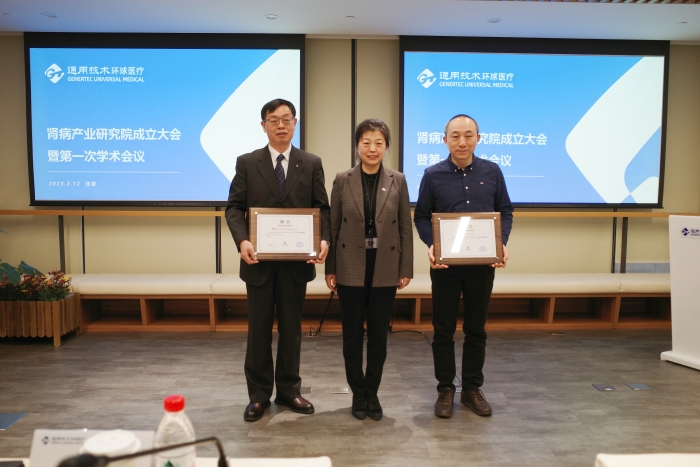 Chairman of the Board of Universal Medical, Peng Jiahong, awarded appointment letters to Professor Xie Yuansheng from the Department of Nephrology at 301 Hospital and Professor Zuo Li from Peking University People's Hospital.
In February of this year, the Nephrology Industry Research Institute of Universal Medical was officially established. Led by authoritative experts in the field of nephrology, the institute empowers the discipline construction and operational development of nephrology departments and hemodialysis rooms in grassroots medical institutions in terms of system construction, talent cultivation, scientific research innovation, and achievement transformation. Currently, 21 high-standard nephrology centers have been established in the Northeast, North China, East China, Central China, Northwest, and Southwest regions of China.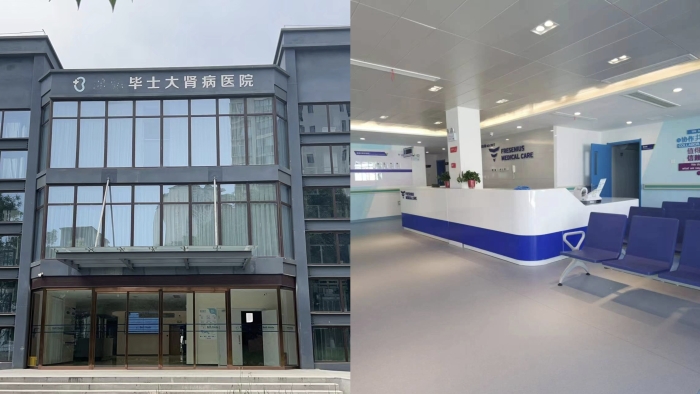 Bishida(Chengdu) Nephropathy Hospital (affiliated with Beijing Zhili Medical and jointly invested by Sichuan Travel Investment Group) acquired by Universal Medical is located in Chengdu, Sichuan Province, and enjoys a certain reputation as a secondary nephrology specialty hospital in the local area. Haiyang Senzhikang Hospital (affiliated with Hainan Kangpurui Hospital Management Co., Ltd.) is located in Haiyang City, Shandong Province, and is a comprehensive hospital with a focus on nephrology and hemodialysis. These two hospitals will be incorporated into Universal Medical's nephrology specialty management system, injecting new vitality into the development of nephrology specialty. In the next step, Universal Medical will continue to pursue mergers and integrations around the hospitals' locations, accelerate the layout of the nephrology specialty "1+N" business synergy network, and achieve the development of specialty scale and operational optimization.
In the future, Universal Medical will focus on building a comprehensive management model for kidney diseases. With the health needs and treatment experience of kidney disease patients as the starting point, it will establish a comprehensive management system covering multiple channels online and offline, pre-hospital, in-hospital, and post-hospital phases. It will also incorporate characteristics of integrated traditional Chinese and Western medicine diagnosis and treatment, as well as internet and AI-assisted diagnostic technologies. This will effectively promote the standardization of kidney disease processes and the standardization of diagnosis and treatment, providing high-quality specialized diagnosis and treatment services for a large number of kidney disease patients and making solid contributions to the "Healthy China" strategy.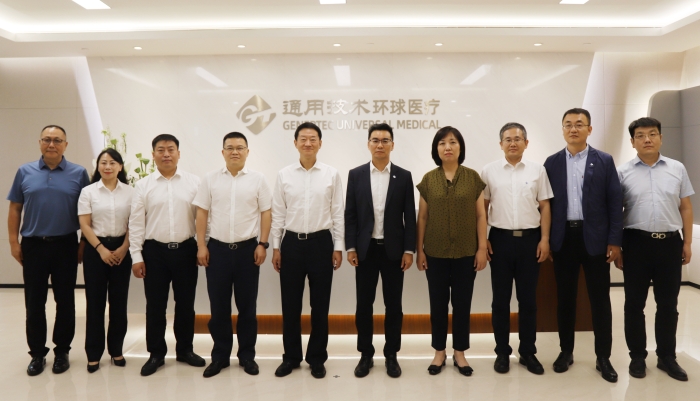 The signing ceremony was attended by Ren Ding, Chairman of Sichuan Travel Investment Group, Zhi Gang Zhi, Deputy General Manager, Wang Wenbing, General Manager of Universal Medical, Wang Fang, Assistant General Manager of Universal Medical, Wang Hongli, Chairman and General Manager of Beijing Zhili Medical, as well as relevant departments from Sichuan Travel Investment Group, Universal Medical, and Beijing Zhili Medical.