Corporate Updates
Genertec Universal Medical attends the 24th National Hospital Construction Congress
Date of Upload::2023-07-07
The 24th China Hospital Construction Conference, International Hospital Build and Infrustructure Exposition was hosted in Chengdu on June 17th. Wang Fang, General Manager Assistant of Genertec Universal Medical, was invited to attend the conference and delivered a speech on the topic, "New Trends, New Momentum, and New Development: Exploration and Reflection on State-owned Enterprise Hospitals", at the Summit on High-quality Development of State-owned Enterprise Hospitals.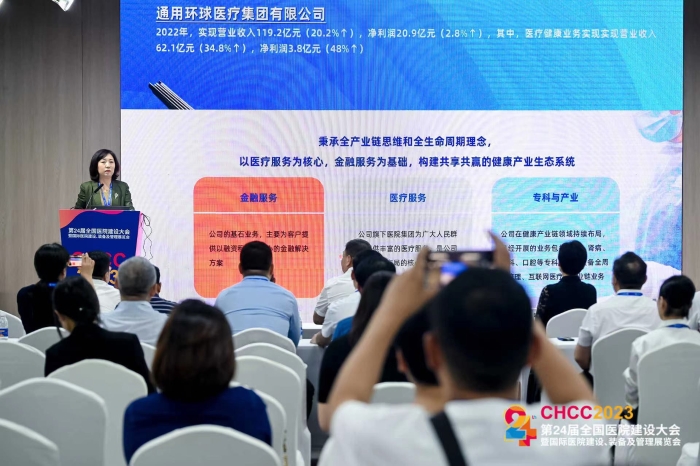 In her speech, Wang Fang stated that China General Technology (Group) Holding Co Ltd., the controlling shareholder of Universal Medical, is the largest state-owned enterprise medical group in China, with 343 medical institutions and nearly 50,000 beds. Universal Medical is its only listed medical service company.
Over the years, Universal Medical has actively implemented national strategies, fully exerted its role as a powerhouse in the medical and health industry, continuously explored and innovated in the field of state-owned enterprise hospitals, always starting from the public welfare nature of healthcare. It has injected new impetus into the high-quality development of medical institutions in terms of discipline construction, operation management, medical quality, and service improvement. Meanwhile, relying on digital support and leveraging the advantages of group management, it is promoting the sustainable development of medical institutions and advancing the characteristic development of the medical and health industry, providing high-quality and diversified medical and health services to the people, and safeguarding life and health with quality medical care.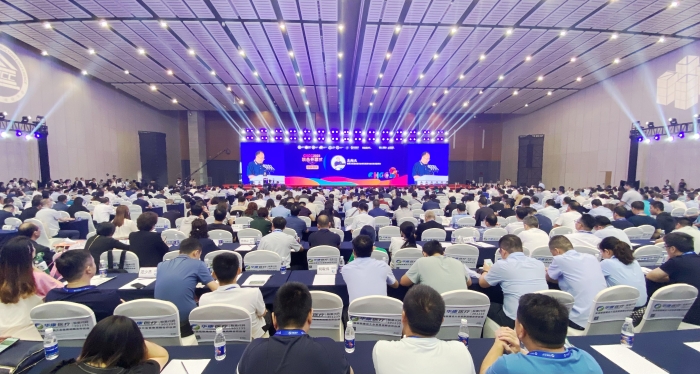 The 24th China Hospital Construction Conference,, with the theme of "Building a Better Ecological System for Hospital Construction Together toward the Future," invited more than 1,200 leaders from national and various levels of health administrative departments, academicians of the Chinese Academy of Engineering, industry leaders in the field of hospital construction, and expert scholars and senior executives. They held in-depth exchanges from multiple levels and dimensions, such as strategic development, industrial upgrading, discipline development, technological innovation, and intelligent operation and maintenance, to provide guidance for hospital construction in the new era.