Corporate Updates
Genertec Universal Medical Party Secretary and Chairman of the Board of Directors, Peng Jiahong, visited Yangmei General Hospital and Yangmei Third Hospital to conduct research and guide work, as well as to offer condolences to medical staff
Date of Upload::2023-03-06
Recently, Peng Jiahong, the Party Secretary and Chairman of the Board of Directors of Genertec Universal Medical, visited its subsidiary, Yangmei General Hospital and Yangmei Third Hospital, to conduct research and guide work, as well as to offer condolences to medical staff. Wang Fang, the Assistant General Manager of Genertec Universal Medical, Jia Zhiwen, the Chairman of Genertec Universal Medical Huayang Shanxi Health Industry Co., Ltd., and the hospital leadership team accompanied the research.
Peng Jiahong and his delegation conducted an on-site inspection of the hospital campus and visited medical staff in the Respiratory and Critical Care Medicine Department, Orthopedics Department, Emergency Department, Nephrology Department, and Intensive Care Unit.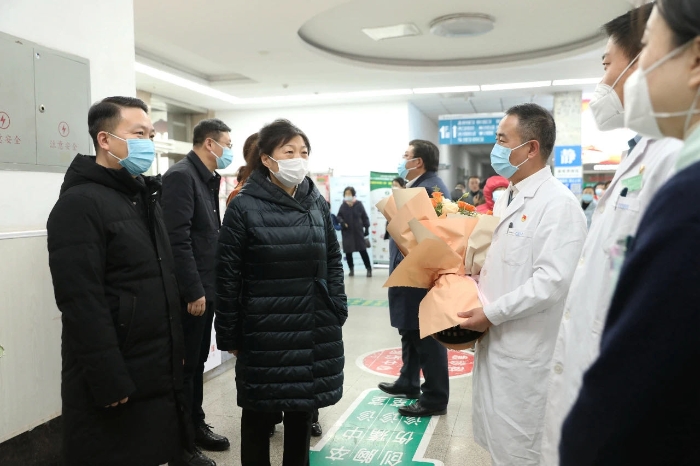 Research and guidance visit to Yangmei General Hospital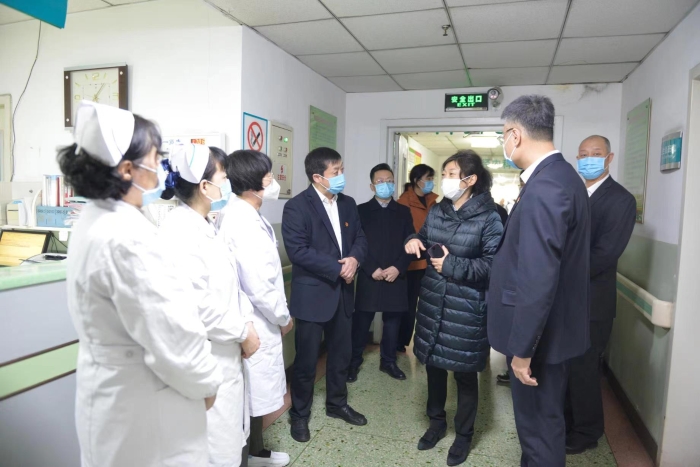 Research and guidance visit to Yangmei Third Hospital
After listening to the hospital leadership's work report, Peng Jiahong expressed her approval of their unwavering confidence. She urged the hospital to be guided by the spirit of the 20th National Congress of the Communist Party of China, and to strive for high-quality development in the directions of "comfortable environment, first-class service, excellent technology, and efficient operation". She called for unity, enthusiasm, benchmarking against the best, and setting goals to showcase the hospital's new changes. She also emphasized the importance of the superior hospital's leading role in guiding grassroots hospitals, increasing health security and image publicity, forming a positive incentive cycle, and winning the 'battle'. In addition, she called for strengthening cooperation and joint construction, continuously improving the hospital's technical level and service capacity, and better meeting the medical and health needs of surrounding residents.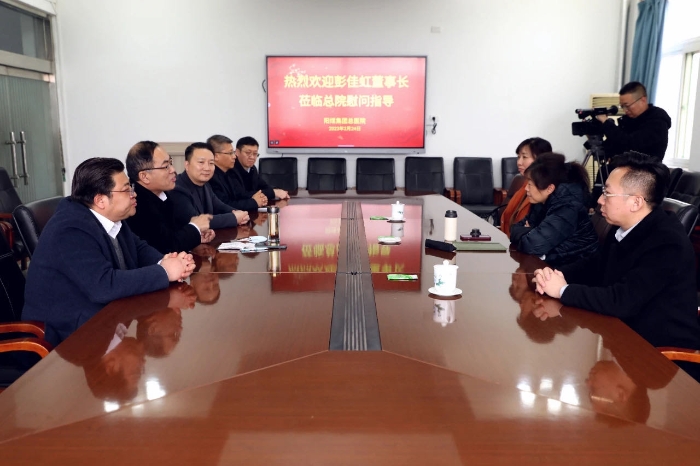 The hospital leadership expressed their commitment to conveying, learning, and implementing the spirit of the headquarters' work conference and the staff representative conference. They also promised to translate the decision-making and deployment of superior units into practical actions, continuously promote the deep integration of party building and business work, uphold medical ethics and moral principles, care for patients, maintain integrity, innovate, and strive for excellence, and promote the hospital to achieve high-quality development.